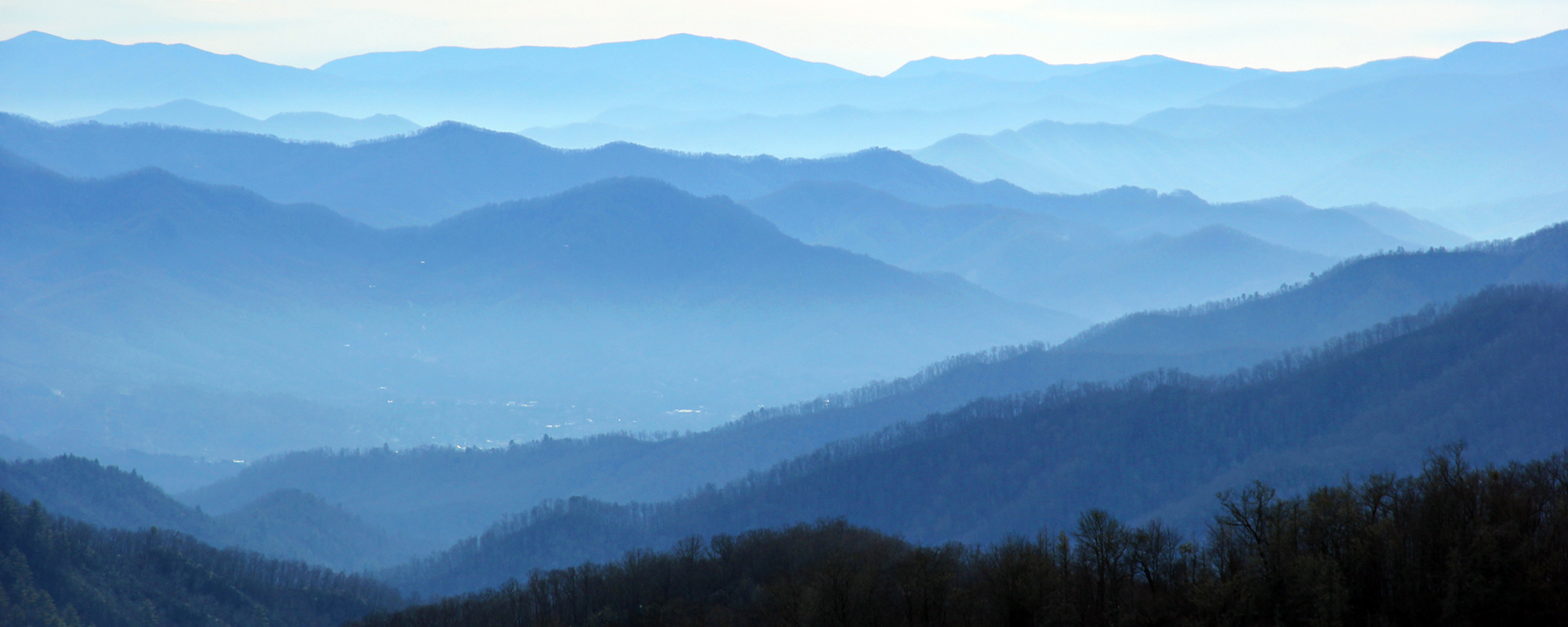 To Plan Your Smoky Mountain Wedding or Vow Renewal, Call 865-454-3656 or Email Pastor Jim.
Welcome and Congratulations!
I know you are excited about this great day in your life.  In this F.A.Q. I will try to answer your questions and make it a little easier. I have performed over 2000 weddings so this should cover most of the things you are wondering about.  If I miss your question, feel free to call me at 865 454-3656 and I will answer it (and then add it to this list). This F.A.Q. will also prompt you to think of things you have not considered, so I invite you to print this out and discuss it with your fiancé. Then call me and we will start planning your particular wedding.
Pastor Jim
     What Are The Ceremonies Like?
I have been an ordained Christian minister since 1983.  I can do a religious ceremony, a non-religious ceremony, or a vow renewal. All are joyful and upbeat. The religious ceremony is Christian and addresses the Father, Son, and Holy Spirit.  It includes prayer, a scripture lesson and a very brief (2 minute) sermon. The whole thing lasts about 15 minutes. You can see the service at the bottom of this page.
In the non-religious ceremony we highlight the important change you are making to your lives in the site of your community. It will include an appropriate reading and words of encouragement.
In a vow renewal, you are free to do almost anything you want, but most people choose a ceremony similar to their original ceremony with the emphasis on where you are going from this point in your marriage.
In all three there are a few simple questions for you. Then I will ask those present to support and encourage you, and guide you through your vows and exchange of rings or other symbols. You do not have to memorize anything. You do not have to be nervous. I will make sure you know everything you need to say and every move you need to make. I will not put you on the spot, let you flub up, or be embarrassed. You can just relax and enjoy getting married.
       Where Can We Get Married?
Here in the chapel of course, but you can get married in your cabin, one of the city parks, at mountain overlooks, foot bridges, on a mountaintop, hiking trail, waterfall, riverside, chapel, in a helicopter. The sky is the limit. But some of these places have to be reserved or require permits.  If you want to get married outside of this area, I will travel anywhere but I will have to work out special price for you and see if I can fit it into my schedule.
      Will We Need a Rehearsal?
You will not need a rehearsal for anything that happens with me. You may want to do an "in and out" rehearsal before you come if you have several bridesmaids and groomsmen, or you want to seat the parents.  You do not need a minister for any of that.  A location wedding is much less formal that a traditional church wedding and the simpler you keep it that happier you will be. If you feel you absolutely must have a wedding rehearsal and need me to be there, you will have to book me for that also when you book the wedding.
     What Papers Do We Need To Get Married?
There are 2 pieces of paper everyone gets confused about because they are both commonly referred to as "Marriage Licenses."
1. The first is a TENNESSEE "Marriage License."
It is a license from the State of Tennessee saying you CAN get married.  It is NOT the one you take home and frame.  It will be 1-3 pages depending on the county,  You will get it from the any TN County Clerk. It will say "Marriage License" on it.  You have to give it to me before I can perform your marriage.  Once you give me the Marriage License you do not get it back. The minister is bound by Tennessee law to return the marriage license. Let me be clear: Even if someone in the County Clerk's office tells you that you can return it on your way home, you cannot. It is against the law and I will not let you have it.
2. The second piece of paper is the "Certificate of Marriage."
This is the one you keep. It is the one you put on the wall or take to the Social Security office.  After I turn in your completed License, the "Certificate of Marriage" will be mailed to you from the County Clerk's office, or you MAY have to pick it up in-person at that County Clerk's office.  So BEFORE you go to get your license call and ask if their "Certificate of Marriage" is mailed to you, or if you have to go back there to pick it up. You do not want to drive back from Michigan to TN to pick up a Certificate!  Sevier County (where the Smokies are) will MAIL you the certificate so I always suggest the Sevier County Clerk if you are not sure.  For more information,  call 865 453-5502 or go to
http://www.seviercountytn.org/marriage-information.html
to fill out your application online and arrange for picking it up when you get here.
Marriage License Notes:
1. DO NOT get your license from another state. You must have a license from the state you are getting married in.
2. DO NOT pick up your license too early. They are only good for 30 days.
3. I cannot perform a wedding without a valid TN marriage license.  Don't even ask.
4. If we are doing a Commitment Ceremony, I will not sign any papers that say you are married and I will not misrepresent that we are performing a wedding.
      Vow Renewals
For a vow renewal you do not need to get any paperwork, just text me a photo or bring your "Certificate of Marriage" as proof of marriage prior to the ceremony.
       How Do We Book the Wedding?
Call me as soon as you know you want to do this, and we will look at dates and times. Book as far ahead as possible because dates fill up fast.  This is especially true of Saturday Weddings.
      How Do We Pay?
When you book a wedding, I will hold your date and time for 10 days while you send a check or money order for your deposit. Your deposit is 1/2 of whatever your final price is. All your money is refundable until one month before the wedding. All you have to do is call me to cancel (texts or emails are NOT acceptable for cancellations).  If you do not cancel by the last month we have had to turn down others because of your booking so you will be charged for the full balance. No refunds.  Final payment is due your wedding day.
When you write a check or money order for a deposit please DO put the "date" and "time" of the wedding and your phone number on the check. People send me checks in the bride's name, the groom's name, the mom's name, the grandparent's name, etc. so you must put the "date" and "time" to help me find the proper wedding to credit the payment to.  If you email me or send me any paperwork, please always include the "date"and "time" of your wedding to help me find your paper work. Your names do not help me find you.
     Can We Write Our Own Vows?
Writing your own vows is a great idea! Before you start however, let me explain a little about the reason for vows and how they differ from what most couples write, which I call "love letters." A vow is not a statement about how you "feel" about the other person. A vow is a promise about how you will "act" toward another person.  It is about how you will treat that person after you are married. Think about vows that you know by heart:
"better for worse... richer or poorer... sickness and health... until we are parted by death..."
These are not about feelings, but about actions. They mean, "I will not leave you if you get cancer." "I will not desert you if you lose all our money." "I will not divorce you." "I will not cheat on you."  If you want to write your own vows, they should reflect these ideas, NOT, "I will love you until all the stars burn away." That is a lovely sentiment, but it is not a vow.  So you can write your own vows, or you can do what most people do - write something you want to say to your beloved and then we will also add the traditional wedding vows.  It works very nicely like that.
 If you do decide to write "vows" please make sure I have them at least two weeks before the wedding so I will have time to look at them and guide you as necessary.  Whatever you write, I caution you against being "cute." I have seen many people write things like, "I promise to keep loving you even if you can't keep your cold feet off my back," and then realize everyone in the wedding party is staring at the ground. It might be funny at the reception, but it is not funny at a wedding.  And although you may feel that you will love someone "forever" please understand that I am only authorized to marry you for as "long as you live," so please do not write phrases like, "until the end of time" or "for all eternity" in a vow.
Finally, be aware that you may not be able to read your vows from your smart phone or tablet during the service. Your company may not have cell service here. My advice is to use an old technology called "paper."  If there is something you want me to read, please email it to me 2 weeks ahead of the wedding and please bring a printed copy in a "large font" to give to me at the wedding.
     Other Ministers or Officiants
The state of TN does not recognize ordinations from the internet (TN Code Ann 36-3-301, att'y Gen Op. U97-041), so please do not ask me to sign a marriage license for one of your friends who married you this way. If you have a friend or family member whom you would like to read a lesson, say a prayer, give a message or offer a blessing I welcome and encourage that. I gladly welcome other clergy who you would like to participate in the service and I respect other traditions that are not my own, so please let me know what you would like to do and we can probably arrange it. Just make sure I know 2 weeks in advance so I can add it to your folder and not neglect to call on someone at the right time.  Remember, unless you tell me, I do not know what you are planning.  If you need a minister from another tradition, I will be glad to try to help you find someone but let me know that right away.
    Will I Be Your Minister and/or Photographer
Sometimes we do have to call in other ministers and photographers to help out. We have about 12,000 couples per year who come here to get married and all of us in the Smoky Mountain Wedding Association help one another so we can serve all the people who need us. The policy is to never say "no" to a couple and leave them stranded. So, if I am ill or have to be out of town or some other problem arises, I will take care of getting someone else so you don't have to worry with that.  I will always make sure you know what has happened and give you a full refund if that is not a good fit for you.
    Special Music or Readings
If you are going to play music or have readings during the service that will be fine.  I caution you to make sure the music person is ready BEFORE the ceremony begins. Having a wedding party standing there waiting for 20 minutes while s/he gets the sound system working is a terrible way to start a wedding. Do not plan to use the internet for your music, many times people do not have cell service.  Finally, don't plan to play all of a 5-minute song for a 30-second sand pouring. It may seem like a good idea now, but you will regret it in the ceremony as you stand there awkwardly wishing the song would end.
    Face Time and Phone Calls
If you want to "face time" or "phone call" someone in to your wedding, that is a great idea! Again, don't wait until everyone is there to set it up. You may not have a cell phone signal at the wedding location, so go try it out the day before.  When you set it up tell the people on the other end to "mute" so we don't hear their dogs barking during the service.
     Children
Marriage is easy for you to understand but very complicated for children, sometimes even adult children. What you are doing is a major disruption of what family means to them. Sometimes they are afraid they will lose their parent when the parent gets married. Or they may feel that if they support this parent that they are being disloyal to their other parent. Care must be taken to help children understand that marriage changes the relationship for the adults, NOT for them. Think about it; you are not taking them into your family, they are taking a new person into THEIR family.  All the pressure is on the children because they did not choose this, you did.  So, if you are blending a family with children, it is important to ask if they will help YOU get married. THEY are not marrying anybody.  Some roles children can take are: asking them to escort the parents or other guests to their seats, standing up with you as a best man or bridesmaid, casting flowers, be the "ring box" or "ring pillow" bearer, lighting candles, saying a prayer, blessing the rings (or other tokens), carrying signs, mixing sand to help make a "picture" of the new family, exchanging gifts, writing a poem for the wedding, drawing a picture to display during the wedding.
Children Notes:
1. Please DO NOT give rings as gifts to children at a wedding. Rings are only for the bride and groom. If you want to give gifts to children, you might consider necklaces, medallions, framed photos of the new family, or other items. Some families mix colored sand into a keepsake container with all the children. You may have other ideas. Just make sure children understand that these are not part of the marriage.  Only the adults are getting married.
2. Please DO NOT plan to say things like "When I marry your mother I am also marrying you." That is creepy and very bad theology.  Marriage is never for children, and step-parents do not become parents at a wedding. If you want to be a parent of the other person's child you must adopt them. Marriage is for the adults only.
3. Please DO NOT try to restrain small children at a wedding. I have done a lot of weddings where grandpa was wrestling with a screaming 2-year-old while a parent was getting married. The child was not acting up. S/he was watching mom or dad in very strange clothing, doing very odd things, and sometimes crying! Naturally that is upsetting to a child. My advise is to let them wander around and look as long as they are safe.  If a little one comes up to us during the wedding it will not flummox me.  I will invite him or her to "stand right by me so you can see everything up close" (and they are out of the photographer's way). After they understand that nothing bad is happening, they will usually go sit with grandpa on their own.  If a child is crying loudly, I will just talk louder. Don't let it ruin your day.
4. DO NOT worry if the flower girl won't drop the flowers. You have trained her not to litter. Now you are telling her to litter. This makes no sense at all to a child.
5. DO NOT give little boys the rings. Give little boys the ring boxes or ring pillow with key rings on it. Give the minister the rings. By the time we need the rings the little boys have wandered off.
6. Adoption. If you are marrying a person who has children or if you have children, this will be a good time for the two of you to talk about the subject of adoption. Remember that marrying someone does not make you related to the other person's children.  You must adopt or make legal documents to give you some parental rights.  If you would like to explore this possibility, please give me a call. I can connect you with people who can help you do that.  It can be expensive or inexpensive.  Most people do the expensive route because they don't know they have options.  I have been helping families with this for over 15 years, call me and I can tell you more about it.
      Other Things We Need
If you need a A.S.L. or Spanish language interpreting photography/videography, lodging, hair, makeup, catering, flowers, cake, cookies, attire, park permits, etc. you do not have to hunt for all these things on your own. Call me and I will be glad to connect you with what you need. I have lots of caring wedding friends who can handle almost anything.
    What Do We Do When We Get to Town?
1. Go get your Marriage License.  "No license, no wedding." Some people are so excited that they forget.
2. Give me a call so I know you are here and so we can discuss any last minute details.
3.  If we are meeting somewhere other than the Chapel text me the directions they gave you at check in. The ones that say, "Use these directions, do not use G.P.S. to find this cabin." I know you don't believe it, but we use directions here for a reason. On the day I am writing this, the bride was 35 minutes late for her wedding, and after the wedding was over, a carload of 5 wedding guests pulled in. They all thought G.P.S. was better than the directions.
     What Do We Need to Do On The Wedding Day?
1. Bring your Marriage License and your Rings or other symbols.
2. Realize that you have to be ON TIME for the wedding. Traffic can be unbelievable at times.  I am not exaggerating when I say "leave an hour earlier than you think you should."  A "4 p.m. wedding," means, "You are walking down the aisle" at 4 p.m. NOT 4:30.  At 4:30 I have to leave for the next wedding. Tell everyone in your party, "If you are late, you will miss it!" because we will have to start without them.
NOTES:
1. There is a starting time and an ending time on your reservation.  Sometimes weddings are stacked on top of each other, and I have had times when I had to say, "I'm sorry, we can't wait any longer, I will be back at 10 p.m. to finish the wedding." I feel terrible to do that and you will feel terrible too, but the next couple deserves to have their wedding on time just like you. They say "It's the bride's day" and it is- up until 4 p.m.  Then it's the NEXT bride's day.  If this happens, we will have to charge you for a second wedding.
2. If you were given "directions" to get somewhere, use them and tell your friends to use them. G.P.S. is not dependable in the mountains. We use directions here for a reason. If you have a friend or family member who insists on GPS'ing it to the wedding, DO NOT give them the license, the rings, the permit or the money, because they will probably not make it to your wedding.
3. I cannot sign your marriage license if I do not actually marry you.  Don't even ask.
     What is NOT Actually Part of the Marriage Service?
There are lots of customs that have been added to weddings over the years and people feel bound to use them, but they have nothing to do with getting married.  You do not have to do any of the things listed below if you don't want to, or you can add them all if you like.  Just don't spring them on me at the last minute or I may not be able to accommodate you.  My wedding partners and I can do lots of things to help you, but you have to tell us what you need in advance.
Optional Wedding Customs You May Add or Eschew
1. The bride and groom not seeing each other before the wedding
2. Special clothing
3. Flowers
4. Bride's maids and groom's men
5. Rings or other symbols
6. Having the Father or someone else "give away" the bride
7. Music or Hymns
8. Prepared statements to read to each other or the family
9. Unity candle or sand.
10. "Something old, something new something borrowed, something blue, and a sixpense in her shoe."
11. Escorted seating of parents and grandparents
12. Segregated seating for friends of the bride and friends of the groom.
13. A three-fold cord to braid.
14. Bride and groom going into a closed room after the ceremony.
15. A "binding" of the bride and grooms hands
16. Gifts or flowers presented to the other person's mother.
17. Gifts for the children of the other person.
18. Hand or foot washing
19. Couple or family mixing of colored sand
20. Groom on the congregations right, bride on the congregations left
21. Best Man, and Maid (Matron) of Honor
22. Putting 2 kinds of whiskey in a small cask to mellow over several years.
23. Painting a painting (kind of like tie-die, the pattern or words on the fabric are cut in vinyl and the couple drizzles different colors on it. When the paint dries later and the vinyl comes off the colors highlight the pattern)
     The Wedding Ceremony
What follows is the actual marriage service.  It changes slightly depending in the particulars of each wedding, but this gives you the flow. You will note how simple and elegant it is.
*Gathering of the family and friends (music may be played, parents may be escorted and seated)
*The Couple and their Attendants Arrive
(the bride may choose to enter last and be escorted by a parent or friend or the couple can come together.)
*I will greet those assembled and the couple
*If someone is escorting the bride s/he may be asked for their blessing.
*If appropriate, I will ask parents, children, friends to support you in your marriage.
*Prayer if appropriate
*Here we will have Love Letters, special music, sand, candles, children's gifts, etc. that you want to add.
*Scripture lesson or reading
*Words of encouragement
*The Exchange of the Vows.  You will repeat:
"I take you _____ to be mine in marriage, to have and to hold from this forward, for better, for worse, for richer, for poorer, in sickness and in health, to love and to cherish, until we are parted by death. This is my solemn vow."
*A blessing over the rings (or other tokens) and Exchange of Ring(s).  You will repeat:
"I give you this ring, as a sign of my vow, that with all I am, and all I have, I honor you and commit myself to you."
*Pronouncement of Marriage
*The Kiss and First Walk
Ceremony Notes:
1. If you have other wedding customs or blessings from other traditions you want to add, please make sure you have discussed them with me and these may be added before the pronouncement.
2. I do not offer the Sacraments of Holy Communion or Baptism at weddings.
      Last Words Of Advice
Let me remind you that most people do all their planning for the "wedding," which will be over in 15 minutes, but they don't plan for the "marriage" which we hope will last 100 years. There is new statistical evidence to support what pastors have known for a long time. "The higher the cost of the wedding the shorter the length of the marriage." Weddings are not about who escorts which mother in. They are about changing the relationships of entire families. If a flower girl forgets to drop flowers, everyone smiles. If dad cries, everyone cries. Don't take the spectacle so seriously.  The pagantry is not the wedding. The simpler your wedding is the less stress you are going to be under.
If you have a pastor or other spiritual leader, please go spend some time with him or her getting ready for this big day and stay in continual dialogue with him or her. This is especially true if this is a second or third marriage. Everyone quotes the 50 precent marriage failure rate. But the number of failures is 75 percent for second marriages and 90 percent for 3rd ones. You are NOT an exception. If you do not do things differently this time, you are going to have the same result. I am going to be blunt with you. If you have more than 2 divorces behind you, you need help. It can't always be someone else's fault. Seek out pre-marital counseling from a clergy person or other counselor now.
If you don't have a church and pastor or other spiritual group, I urge you to find one where you live. I cannot fill that role for you long distance. It really can make all the difference in finding what you are looking for - a long, happy, fulfilling marriage.
May God bless you as you prepare for your wonderful day.
Pastor Jim